When you buy something after clicking a link on this site, we may earn an affiliate commission.
Saturday – February 4, 2023
Welcome to today's edition of the Dumbass Newsletter! This is day 8 of my attempt to send a daily email newsletter. I'm still moving ahead as another week begins… Let's go!!
If you buy something after clicking a link in this email, we may earn an affiliate commission.
The Content
Passive Income for Retirement
Whatever retirement looks like for you – no doubt, passive income will have to factor into your equation in some way or another. For most people (like almost everybody), we have to work in order to earn money. At some point in our lives, we will stop working. If this work stoppage isn't caused by death or incapacitation – it is what is known as retirement.

Whether you realized it ahead of time, or not – you will have some sort of passive income when you reach your time to retire. How much passive income you get each month is up to you! You can settle for the minimal amount that your government might send to you (Social Security) or you can plan ahead for a life of abundance during retirement! Read the full article here…

https://dumbpassiveincome.com/passive-income-for-retirement/

Personal Capital is a wonderful online resource to help you plan and monitor your your retirement savings goals. They offer fee financial tools, for everyone – and they also have wealth management services provided by highly skilled advisors.
The Quote
"Never give up on a dream just because of the time it will take to accomplish it. The time will pass anyway." ~ Earl Nightingale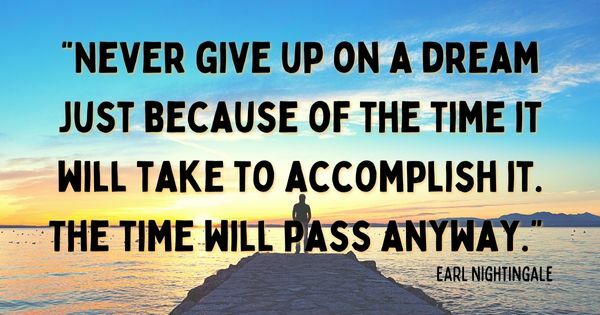 See more inspirational quotes like this on the Dumb Passive Income Facebook Page
The Humanity
Truck Driver Shocks Waitress on Mother's Day – Gives Her $2,000 Tip on a Cheeseburger
A kind-hearted trucker showed his gratitude towards a hard-working waitress by leaving a generous tip on Mother's Day. Despite being on the road, he took the time to make her day special, recognizing the sacrifices she makes to provide for her family. This act of kindness serves as a reminder of the good in the world and how a small gesture can bring a lot of joy and happiness to someone's life. (Read the full story here)
The History
On this day, in 2004…
The creation of Facebook, launched on February 4, 2004, is a testament to the American spirit of innovation and entrepreneurship. Mark Zuckerberg, a co-founder of the social media giant, identified the need for connecting people through technology and brought his vision to life. Today, Facebook has become a ubiquitous part of our daily lives, with its influence on society extending far beyond what was originally imagined. (Read the full story here)
The Opportunity
Personal Capital
Get a clear path to your financial goals. Personal Capital offers free financial tools, for everyone. Get your free tools.
Bestow
Help protect your loved ones with life insurance from Bestow. Term life insurance online. No medical exam. Get a free quote.
The Participation
Feel free to join on the platform of your choice…
Facebook – follow for daily inspiration and motivation
Twitter – Matt's sporadic updates
Reddit – subReddit for discussions
Do you have any interesting thoughts, ideas, articles, resources, or anything else you think would be appealing for this audience? I'd love to hear about it. Hit Reply to this email or fill out the contact form on the blog.
Thank You for reading today's newsletter!