When you buy something after clicking a link on this site, we may earn an affiliate commission.
REIT (pronounced 'reet') stands for Real Estate Investment Trust, and since its inception in  1960, the sector has grown to be worth $4.5 trillion in the United States alone.
But what exactly is REIT investing, and how can it benefit you?
This article explains just what a REIT is and how a strategy to invest in a REIT could be a great way for you to increase your passive income by tapping into the vast wealth potential of the real estate sector. 
What is a REIT?
A REIT is a company that owns, finances, or operates income-producing real estate. The profits are then returned to investors in the form of dividends.
In the United States (and in many other countries), REITs have to conform to a stringent set of criteria in order to meet regulations imposed by the Internal Revenue Service (IRS). In return for adhering to these, a REIT is exempt from paying corporate tax.
In the United States, a REIT must:  
Invest at least 75% of its total assets in real estate 
Derive at least 75% of its gross income from rents from real property, interest on mortgages financing real property, or from sales of real estate 
Pay at least 90% of its taxable income in the form of shareholder dividends each year 
Be an entity that is taxable as a corporation 
Be managed by a board of directors or trustees 
Have a minimum of 100 shareholders 
Have no more than 50% of its shares held by five or fewer individuals
Being free from corporate taxes means that REITs can reinvest more money into growing the business. It also means that there is more money available to return to investors…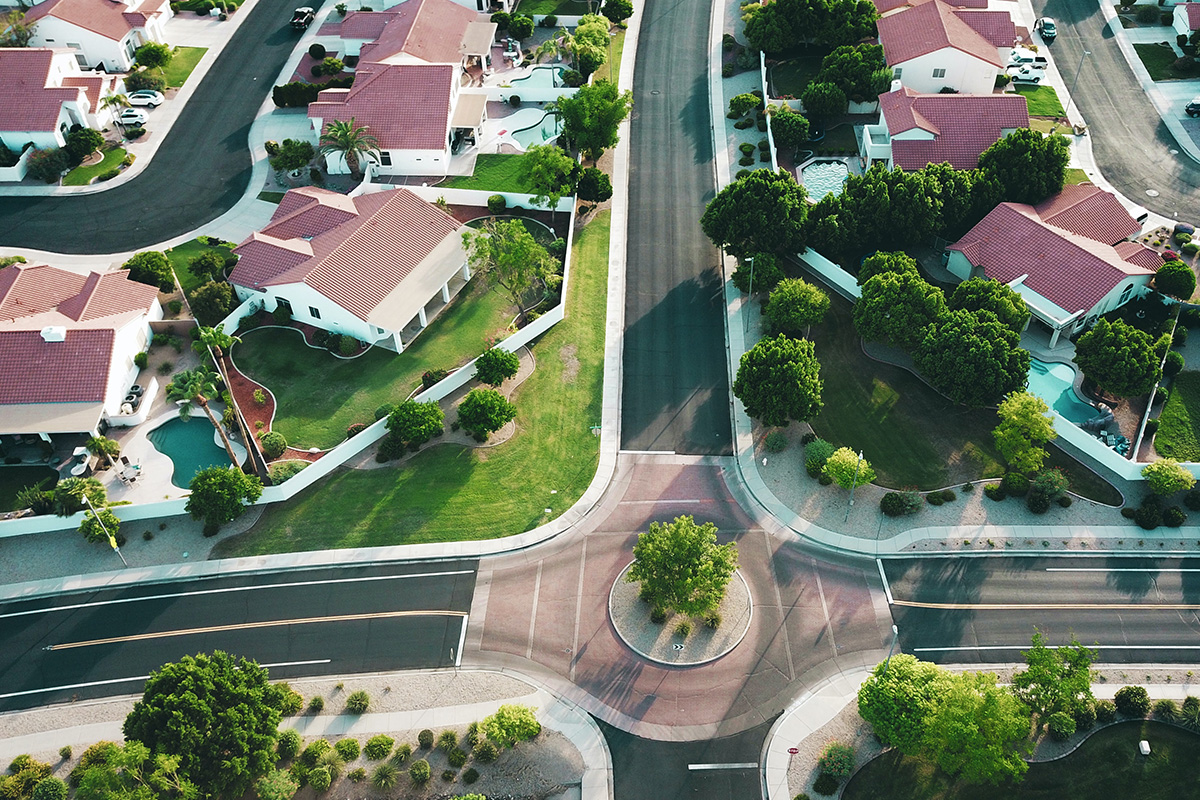 How do I Earn Money From a REIT?
REIT investments earn money in two ways. Primarily from dividend income. As mentioned above, a real estate investment trust is required to distribute at least 90% of its net income to investors. This tends to mean high dividend yields.
According to Nareit, in 2020, a whopping $88.8 billion was distributed in dividend income from REIT activities.
And if we look at the data from the past 25 years, we can see that the FTSE Nareit All REITs Index has consistently outperformed the S&P500 in 15 of those years, returning an average dividend yield of 3.8%, compared with 1.6% for the S&P 500.
Secondly, like with other stocks and shares, the unit value of a REIT can also increase. This means that even without dividends, your original investment could be worth considerably more than what you bought it for.
It could, of course, also be worth less. Such is the nature of investing. It's important to remember that past performance is no guarantee of future returns.
What types of REITs are there?
Real Estate Investment Trusts are split into three general categories, Equity, Mortgage, and Hybrid. 
Equity REITs
These work in a similar way to a traditional landlord model. Equity REITs own the actual real estate and are responsible for collecting rental payments as well as maintaining the properties.
Mortgage REITs
Whereas Equity REITs own the actual real estate, Mortgage REITs invest in the residential and commercial mortgages and mortgage-backed securities associated with the real estate.
Income is generated from the interest on the mortgage payments made by whoever owns the actual real estate. And it's this income that can then be reinvested and paid out as dividends to investors.
Like most other REIT types, Mortgage REITs (also called mREITs) can be volatile because the nature of interest rates can affect profitability.
Higher rates on any loan the REIT has taken out to finance the business will decrease the net interest margin.
And rising interest rates also increase the risk of non-payments from those mortgage payers with variable-rate mortgages.
Hybrid REITs
Hybrid REITs are simply a mix of Equity and Mortgage REITs, allowing an investor to get the best of both worlds. The mix of Equity and Mortgage investment will vary between Hybrid REITs, so it's worth checking the composition of a fund to ensure it suits your needs.
Who should invest in a REIT?
If you're looking to build additional passive income streams either for retirement, for your family, or simply to live more now, then REITs really could be a fantastic choice.
Yields tend to be high, and because of the particular laws governing Real Estate Investment Trusts, they have to pay out 90% of taxable earnings as dividends to investors every year.
Investing in the real estate market is also a great option for anyone who doesn't yet have any exposure to this sector. So, the great news is there's no need to wait to buy a house in order to benefit from the real estate market.
REITs tend to be great diversifiers, too. This means that if you already have investments in things like Equities, Bonds, or Gilts – REITs can be a great addition to the mix as they tend not to closely follow the market trends of any of those asset classes. Rather, each REIT sector can be considered in its own right, weighed up against the wider economy and trends.
Let's take a look at what the different REIT sectors are…
What types of properties do REITs invest in?
Real Estate Investment Trusts can be invested in several different sectors, and each one will do better or worse depending on the global and national economic situations.
Retail REITs
Retail REITs own and manage all types of retail properties, from shopping malls and retail parks, to power centers (megastores) that feature big-box retailers like Ikea and Home Depot. Retail REITs also include freestanding properties dedicated to retail.
Despite the rise of online shopping, there is still a need for physical brick and mortar stores for many different retail sectors. Despite the pandemic, according to Statista, around 70% of shoppers prefer to shop in-store or partly in-store when grocery shopping. So Retail REITs are still a solid investment opportunity.
How Retail REITs make money is from rents charged to the tenants. This is often calculated per square foot of unit space, with an additional charge for any shared communal areas. Often these leases are long-term, meaning returns from Retail REITs are relatively stable. 
Freestanding retail properties differ in that the tenant is also responsible for everyday building maintenance and insurance as well as real estate taxes. This model is referred to as a triple net lease and essentially means more responsibility for the tenant and less financial responsibility for the landlord.
Residential REITs
Residential REITs invest in any kind of residence, owning and managing those properties and earning income from rents. Residences include things like apartment blocks, student accommodations, mobile home parks, manufactured homes, and single-family homes.
Whereas some types of REIT can be volatile at times, Residential REITs are considered one of the safer investment options. The reason? Everyone needs a place to live. And as populations increase and the number of people living alone climbs higher, even more homes are needed.
Lease lengths tend to be shorter on Residential REITs, meaning rents can be adjusted if needed. An additional benefit is that residences are easier to sell. So when the markets are right, properties can be sold, and the money reinvested. This allows the REIT (and its all-important dividend!) to grow bigger, and faster. 
Healthcare REITs
As the name implies, Healthcare REITs own and manage healthcare real estate. But we're not just talking hospitals. Other types of real estate that Healthcare REITs invest in include:
Research facilities
Outpatient complexes
Care homes for the elderly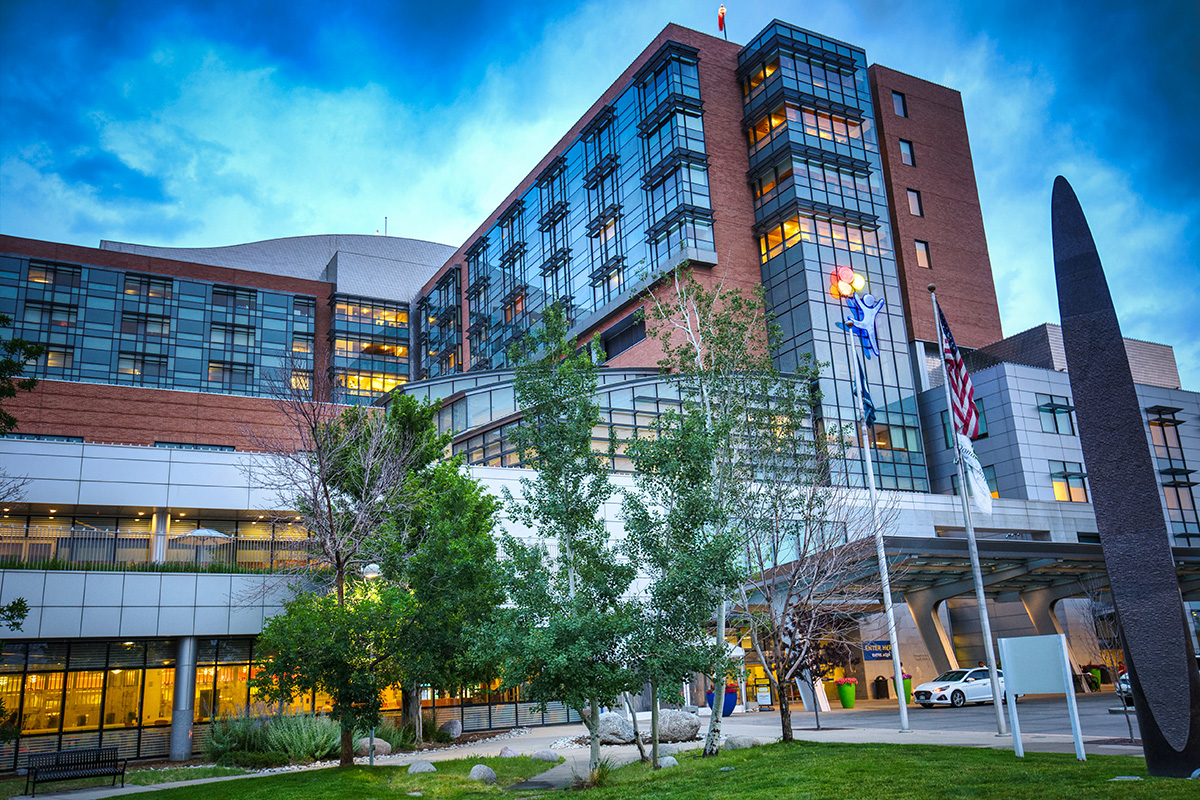 Like Residential REITs, Healthcare REITs are often seen as a very sensible investment. They generate income from long-term leases with tenants, making the returns very stable. In addition to homes, people always need healthcare. And on top of that, people are living longer. According to the World Health Organization:
Between 2015 and 2050, the proportion of the world's population over 60 years will nearly double from 12% to 22%.
Given this, Healthcare REITs are very likely to continue to grow, both in the size of the portfolios and the profits.
Office REITs
Office REITs own, manage and develop office real estate and then lease that space to tenants. 
Usually, office REITs focus on specific locations such as central business districts or suburban areas. An office REIT can also specifically look to invest in multi-tenant office buildings or office campuses – where whole buildings will be rented out to one company.
Generally, Office REITs tend to rent space out on long leases, often 5-10 years. This allows for a stable foundation and means that even during challenging economic times, office REITs won't have to find a batch of new tenants all at the same time.
Office REITs will often specialize in certain sectors, buying and developing office space that is suitable for their target tenant in locations with dense numbers of employees per square mile.
Alexandria is a great example of this. It specializes in the life science, agtech, and other technology industries and develops clusters of office real estate in best-of-class locations.
Self Storage REITs
Self-storage REITs own, manage and operate self-storage facilities. These facilities are like small warehouses with individual storage units of varying sizes that can be rented by both individuals and businesses alike.
Self-storage REITs have been amongst the best-performing REITs over recent years. This is largely thanks to the fact there is a growing need for more storage space, both for businesses and individuals.
Another factor is that, due to the simplicity of the structures, the build cost for these types of self-storage facilities is generally much lower than other real estate developments.
Unlike other types of REITs, self-storage REITs operate on a monthly rental system rather than a long-term lease. This can mean that there is more volatility, especially during difficult periods for the economy, as both businesses and individuals will look to cut back on any unessential spending. But this model does also mean that rents can be increased more regularly during better economic times. 
Extra Space Storage, Inc. is one of the largest self-storage REITs in the U.S., with over 2,000 stores comprising approximately 1.4 million units of rentable space. A quick look at its dividend payouts shows that payments have grown very consistently since the company began.
Industrial REITs
Industrial REITs own and manage industrial facilities that are then rented out to tenants. Industrial real estate can vary wildly depending on the business sector it is tailored towards. Examples include:
Logistics
Industrial machinery
Construction
Waste management
Warehousing
Growing Facilities
Fulfilment Centers
Industrial REITs typically have very long-term leases, with 25-year contracts not uncommon in the sector. Another key difference is that the Real Estate Investment Trust that owns the facility is not responsible for building maintenance and insurance or real estate taxes – these costs are passed onto the tenant.
With the rise of online shopping, there is increasing demand for warehouse space. The global shipping problems also mean lots of businesses are looking to buy in bulk and store more raw materials locally, meaning warehouse space has become much sought after. These factors are helping the Industrial REIT sector to perform well.
Data Center REITs
Next up, we take a look at the intriguing world of Data Center REITs. As more and more of our data is stored in cloud-based systems, companies need dedicated facilities to store all of their physical networking and data storage needs.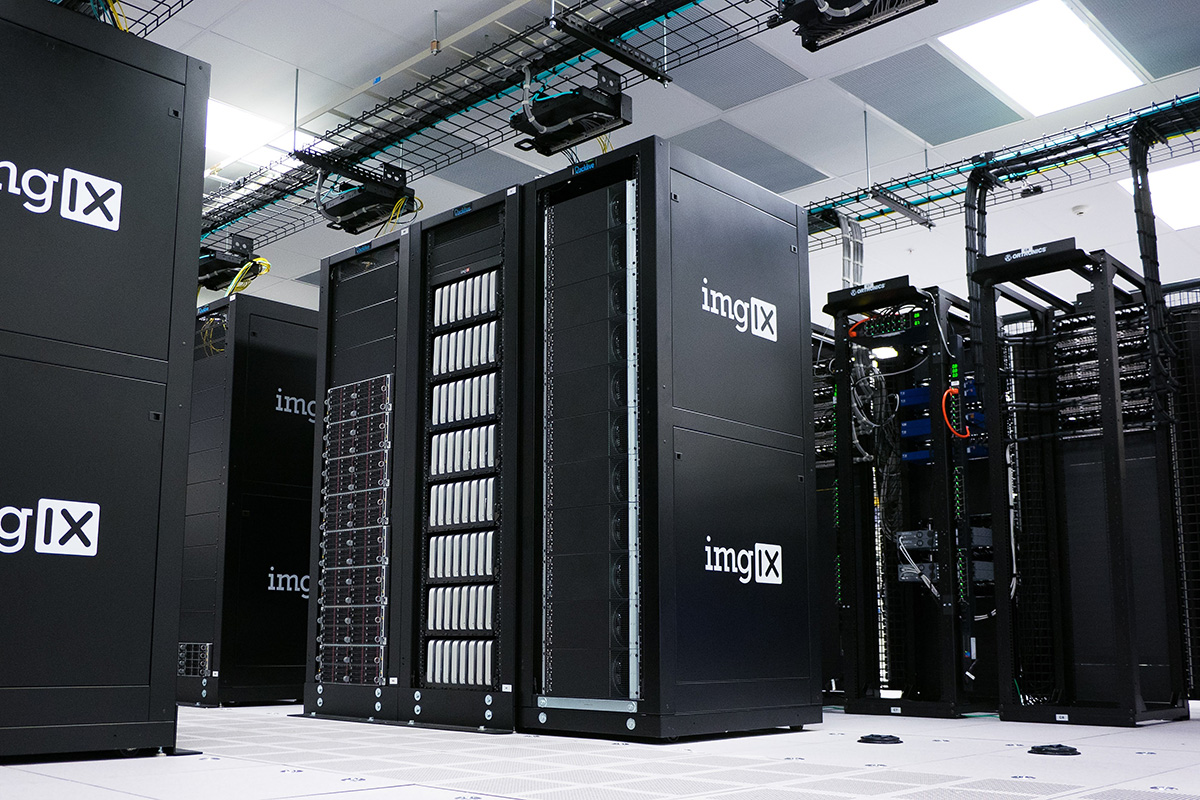 And Data Canter REITs own and manage these specialized facilities. Money is generated from long-term leases with tenants, with properties either rented out in the entirety to one tenant or leased out in unit spaces to multiple tenants.
The real estate that houses these data centers is generally highly tailored to the specific needs of the industry. Services offered include:
Temperature controlled facilities
High levels of security
Reliable and emergency power systems
Due to the expanding sector, Data Center REITs are a fascinating investment, offering plenty of opportunity for upward growth.
Lodging/Resorts REITs
Lodging/Resorts REITs, also known as Hospitality or Hotel REITs, own and manage hotels and resorts. They make money from renting rooms and conference areas to both individuals and businesses.
One of the key differences with a Hospitality REIT, when compared with many other REIT types, is that the lease term is very short. Sometimes a few weeks, often a single night.
This can mean lots of volatility for investors in the sector.
When choosing to invest in a Hotel REIT, it's important to consider the type and location. Hotels and resorts that attract business people or high-end luxury vacationers are more likely to be able to ride out tough economic times. Whereas those hospitality REITs that invest in more middle-of-the-road-vacationer real estate are more susceptible to a recession when a discretionary spend like a hotel might be among the first things to be sacrificed.
Infrastructure REITs
Infrastructure REITs manage and own properties that include energy pipelines, fiber cables, wireless infrastructure, television companies, telecommunications towers, and small-cell 5G networks.
They operate in the same way as most other REITs, renting out the infrastructures to tenants typically on very long leases.
As technology develops and fiber networks continue to grow at pace, infrastructure REITs can be a sound passive income investment choice.
Timberland REITs
Timberland Real Estate Investment Trusts differ from other kinds of REITs in that they don't collect rent from tenants. Instead, a timberland REIT will own and manage a tract of timberland, harvesting and selling the timber to lumber mills. The profits that are generated from selling the timber form the dividends that are paid out to investors.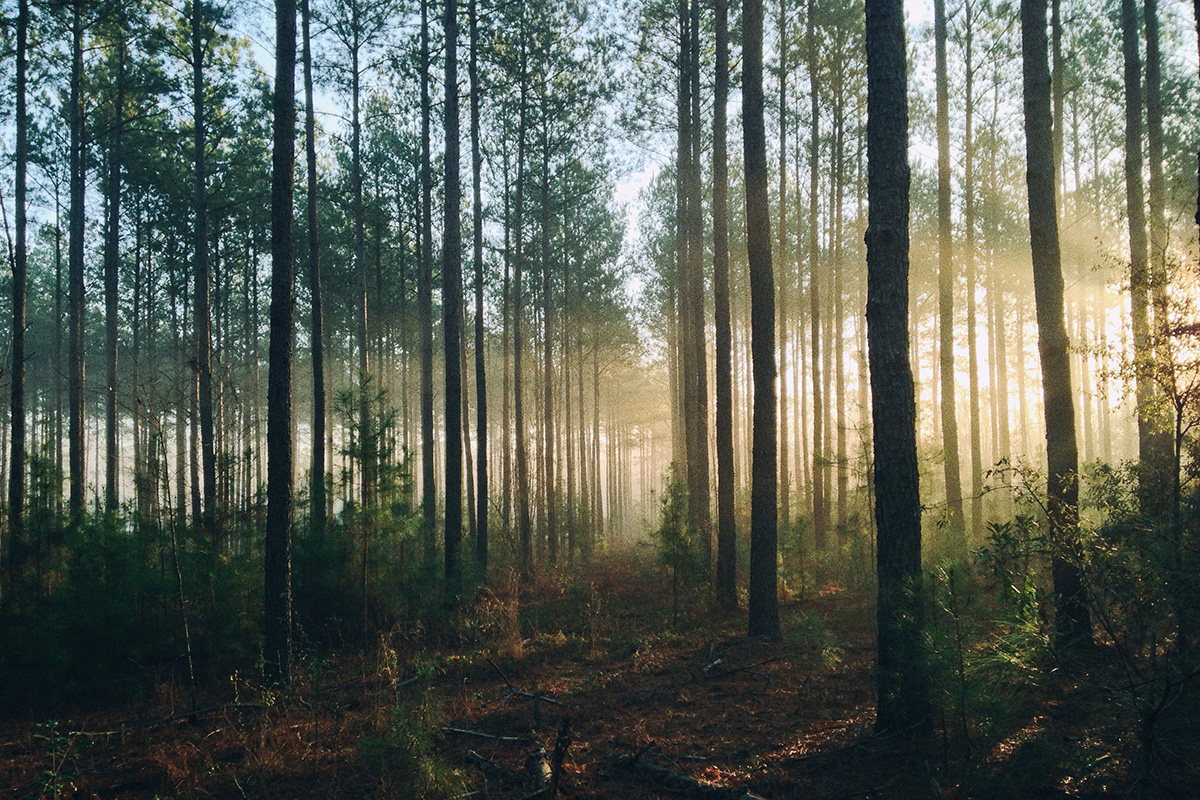 Like other forms of REIT, timberland REITs are still susceptible to increases in interest rates. This is because, as with other kinds of REITs, a lot of money is usually borrowed by the REIT in order to buy the land in the first place.
There are also a few other risks specific to timberland REITs that are worth pointing out. Although timber is a basic material and therefore necessary, it's still a commodity that can rise and fall in price depending on demand. As such, dividends can sometimes be volatile.
That said, the price of the timberland itself generally rises, and when the price is right, timberland REITs will sell tracts of land for other purposes, such as housing. This enables further opportunities for growth and reinvestment.
Specialized REITs
This class of REIT includes real estate that doesn't fit into any of the types above. We're talking about property classes such as:
Casinos
Amusement parks
Cinemas
Farmland
As with other REIT classes, Specialized REITs will own and manage those properties, collecting rent from typical long-term tenants and paying dividends to investors.
Diversified REITs
If all of the above sound a little too much to keep tabs on (we're trying to generate passive income here, after all…), then a Diversified REIT could be the answer.
For a REIT to be classed as Diversified, it must invest in two or more of the REIT types listed above (i.e. Residential and Healthcare). If you only want to invest in one REIT, then this strategy offers more diversification and might save you a chunk of research time. 
How Do I Buy REITs?
If you're thinking you'd like to invest in REITs and are wondering how to actually do it, then you first need to know that there are three ways to buy.
Publicly traded REITs
Publicly traded REITs can be bought on major stock exchanges and are purchased like other stocks and shares through a regular brokerage account.
This is by far and away the easiest and safest method of investing in REITs.
Publicly traded REIT stocks can be bought and sold very quickly, offering what the investment world calls 'liquidity.' Typically physical real estate assets will take a long time to buy and sell, usually several months (or more!). Investing in real estate via a REIT, however, means that you can trade those investments during regular stock exchange opening hours, making acquisition and disposal both simple and fast.
A publicly traded REIT is registered and regulated by the SEC (The Securities and Exchange Commission). This ensures that these types of REITs adhere to SEC standards of corporate governance, financial reporting, and information disclosure. 
Public non-traded REITs
Unlike publicly-traded REITs, public non-traded REITs (PNLRs) are not available on a stock exchange. Instead, an investor can purchase them from a specialist broker. While also registered with the SEC, the main disadvantage of public non-traded REITs is that they can be very hard to sell on, making this type of REIT 'illiquid'.
One such platform that offers public non-traded REITs is Fundrise, where you can get started with a minimum investment as little as $10!
Private traded REITs
Private REITs differ from the other two types in that they are not registered with the SEC and are not subject to the same disclosure requirements. Furthermore, Private REITs are often only available to accredited investors. The Nareit website states:
Private REITs generally can be sold only to institutional investors, such as large pension funds, and/or to "Accredited Investors" generally defined as individuals with a net worth of at least $1 million (excluding primary residence) or with income exceeding $200,000 over two prior two years ($300,000 with a spouse).
Private traded REITs are also bought through specialist brokers and, like PNLRs, are difficult to get rid of should you decide to sell. 
You might be left wondering what the benefits are of private-traded REITs. Well, the lower compliance costs mean that they have the potential to offer much higher dividend yields than their public and public non-traded counterparts.
Buying a REIT
Once you've decided which type of traded REIT you want and the sector you'd like to invest in, you'll need to decide on an actual REIT you want to buy into. The best place to do this is via the directory on the Nareit website.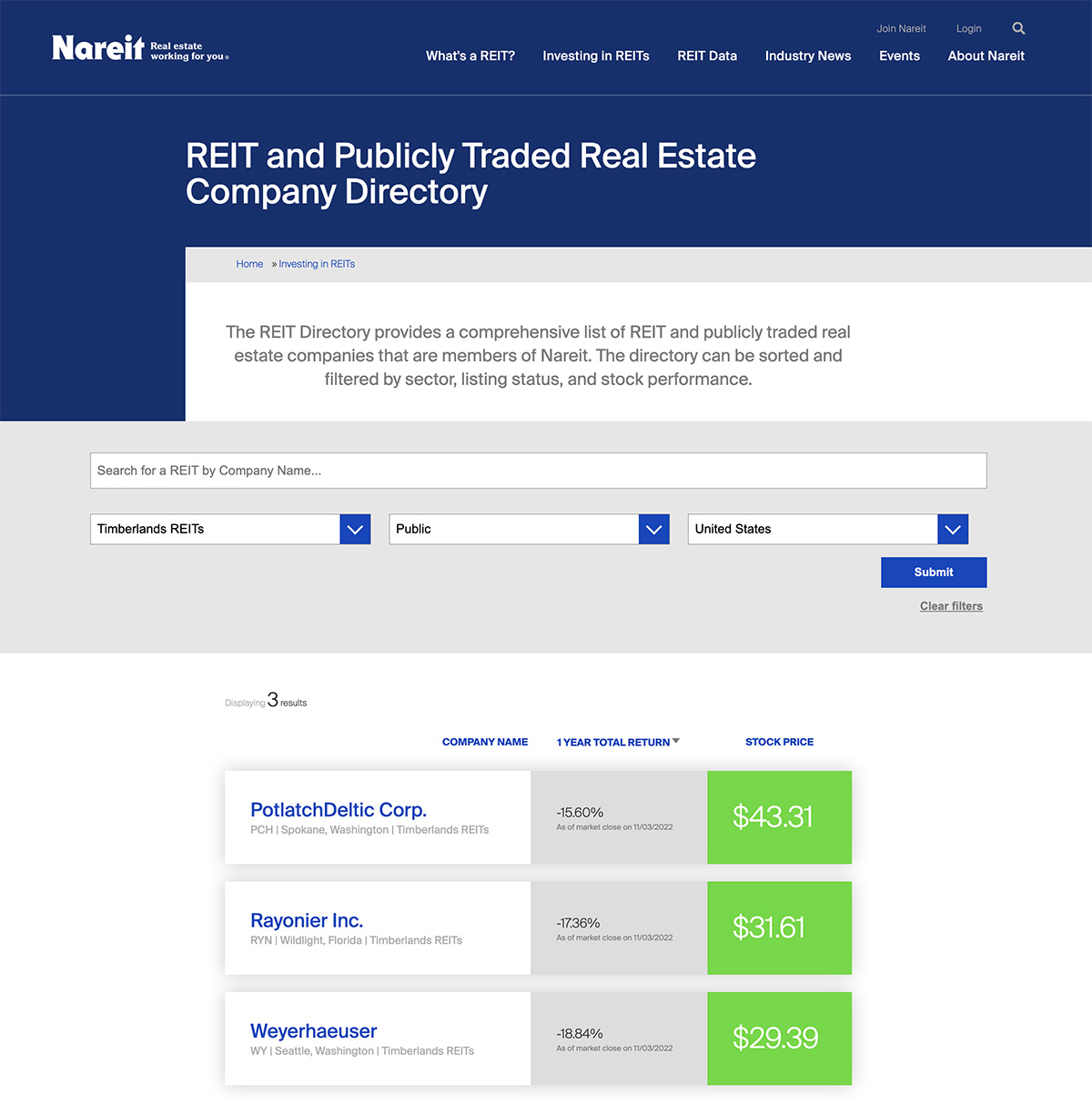 Here you can filter through REIT type, trade type, and country, with the results listed clearly beneath. Click on each REIT for a breakdown of the business and its performance.
If you choose publicly-traded REITs, once you've chosen a REIT, units can then be bought via a regular brokerage account.
Understanding Fees and Taxable Income
Unless protected in a tax-free wrapper like an IRA or ISA, REIT dividends are taxable income, usually taxed at your ordinary rate. There are some caveats to this though, and so if dividends are received outside of something like an IRA, then things can get a little complicated.
The Nareit website has more information on taxes and REIT investments. If in any doubt it's best to consult with a tax specialist before investing in a REIT.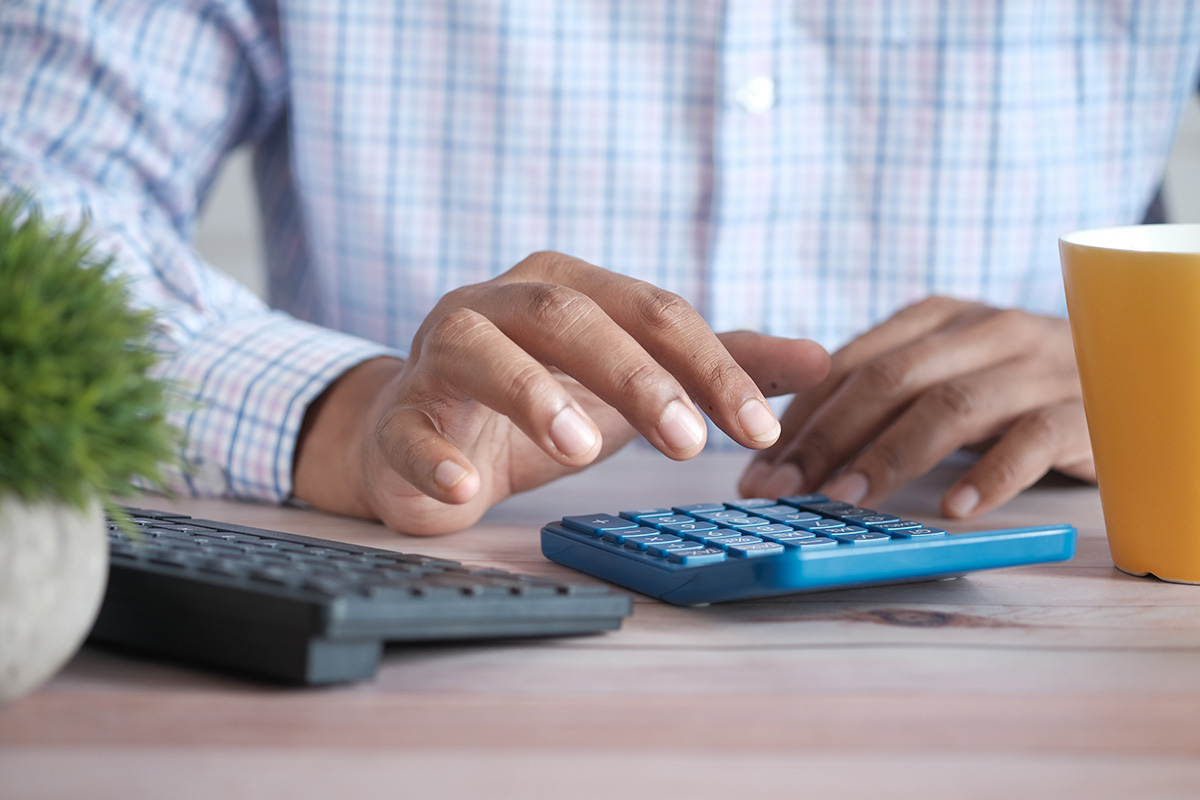 REIT Investing – The Key Takeaways
Real estate investments are a very sound idea, and investing in REITs is one of the best ways to quickly tap into this sector and start earning healthy dividends in return.
As a passive income stream, REITs really do offer another option that is different from the standard Equity/Gilt portfolio mix. And REITs do often outperform when compared to investing in stocks and shares.
A word of warning though! Unless you're a seasoned and experienced investor and fully understand the associated risks, stick with publicly traded REITs that are easy to buy and sell, and give full disclosure.
And remember, investment portfolio REIT dividends are taxable, so if possible place your REIT investments in a tax-free wrapper like an IRA.
If income-producing real estate has whetted your appetite for more passive income ideas, then check out 27 of the Best Passive Income Ideas for Everyday People for more great ways to generate passive income for you and your family.